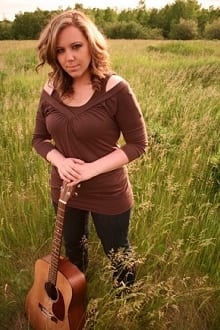 Carmel Mikol is a Cape Breton born singer songwriter whose finely crafted songs are a warm blend of country and folk-rock traditions.
The Halifax Chronicle Herald says her songs are "full of life and personality, while her voice is clear, expressive and direct without overselling the emotion in her soul-bearing songs" (Stephen Cooke).  She recently performed an ECMA Showcase, and her latest album, "In My Bones", won the Great American Song Contest in the Contemporary Acoustic/Folk category.
The album is a collection of ten original songs that features comforting acoustics, catchy electric guitar and captivating lap steel.
This year's Deep Roots audiences are certain to be charmed by Carmel Mikol.
For more visit: