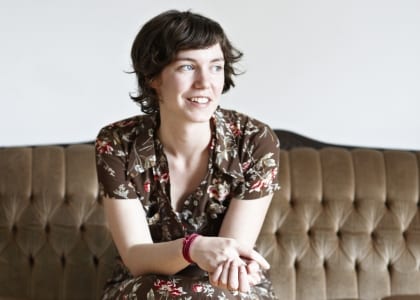 Catherine MacLellan's pure, ethereal vocals and poetic lyrics have contributed to her becoming one of the most celebrated new singer-songwriters in Canada, and around the world.
Her last album, Church Bell Blues, hit #1 on the iTunes Canada Roots charts, and elicited comparisons to Joni Mitchell. Her highly anticipated third album, Water in the Ground, is a brilliant collection of new songs that affirms her reputation as a prolific and gifted songwriter. It also features some of the most prominent roots musicians in Canada, including Treasa Levasseur, Justin Rutledge and David Baxter.
Catherine has toured with Bruce Cockburn in the USA, with Steve Forbert in the UK, and has showcased in Paris, Cannes, Berlin, New York, London, and Memphis. We are very happy to be able to have her come to Deep Roots this year.
For more visit: