Al Whittle Theatre, Wolfville
Wednesday, June 9th @ 8pm
Great news! Ian Janes has finally finished his new album, "Piece of Mine".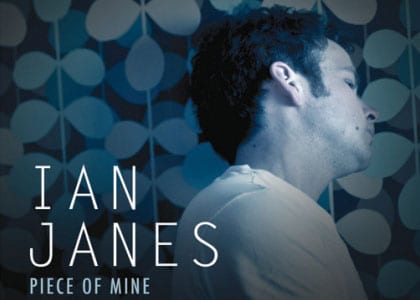 It's been 8 years since Ian last recorded an album, a time during which his life has changed a lot. Ian reports that the actual recording was very quick and easy once he found the time to do it. (With two small children, finding time can be a challenge!) "Having a lot more on my plate has really forced me to maximize the time I have to write and record," says Ian. "I'm really pleased with the result."
To celebrate, Ian has planned two CD release shows. He'll be playing all of the songs from the new album, "Piece of Mine", accompanied by drums, upright bass and piano/organ. He'll also be playing material from his first two albums.
The first show is in Halifax at the Carleton on Sunday, June 6th @ 9pm. For more info on the show and the Carleton visit www.thecarleton.ca.
The second show is in Wolfville at the Al Whittle Theatre on Wednesday, June 9th @ 8pm. Tickets are $14.99 and are available at The Box of Delights book store in Wolfville (466 Main St) and online @ Ticketpro.
Ian has also just finished having a great new website built. There are audio clips from all three albums, show info, video content, as well as links to purchase through both itunes and cdbaby.com. Visit www.ianjanes.com.