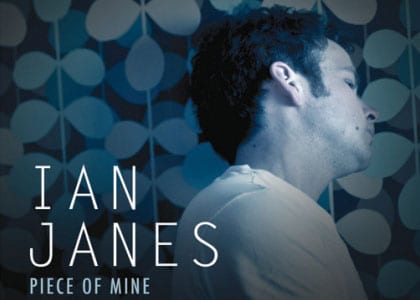 Ian Janes returns to Deep Roots with his impeccably crafted new album, Piece of Mine, showcasing his rich, seasoned voice, distinctive guitar playing and beautiful writing.
Maclean's Magazine named Ian Janes one of the 100 Canadians to Watch. CBC Radio's Definitely Not The Opera gave Janes his own one-hour special. The East Coast Music Awards (ECMA) featured him on their televised gala (he has received five ECMA nominations to date). And, Thom Fitzgerald used Janes' music in his award winning film, The Event.
Ian has previously released two albums, As it Seems (2002 Music Industry of Nova Scotia's Record of the Year), as well as his critically acclaimed debut, Occasional Crush.
Ian Janes first performed in Wolfville when he was a hot-shot teen guitar player, introducing his early songs. By the time we presented him at the first Deep Roots Music Festival he was an established recording artist. His third recording, Piece of Mine, is a definitive snapshot of who Ian Janes is. The songs have depth and relevance, performed with effortless musicality. We are pleased to welcome Ian home to Deep Roots.
For more visit: