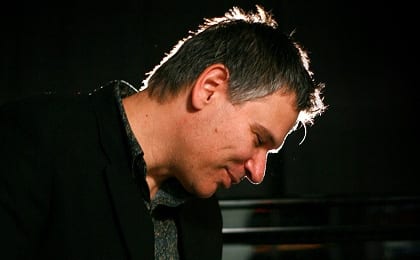 Kim Dunn may best be known as a sideman working with virtually everyone in the East Coast music community for 30 years now. After a brief four-year reprieve studying Jazz at St. FX, he found himself in great demand for his abilities as sideman, producer, writer, and arranger. For all his effort and amazing attitude he was awarded the first East Coast Music " MUSICIAN SPECIAL ACHEIVEMENT" Award.
After playing on countless other CDs, Kim's first, the self-produced 'Take This Hammer', combines a smooth, organic mix of roots/folk with elements of pop, jazz, and blues throughout. The writing is first class all the way, and the cover songs are beautifully arranged; you've never heard Blackbird quite like this… But most of all it's Kim's singing that comes to the forefront. Kim delivers with a voice that's soulful, seasoned, and confident.
We look forward to having Kim with us at Deep Roots this year.
For more visit: