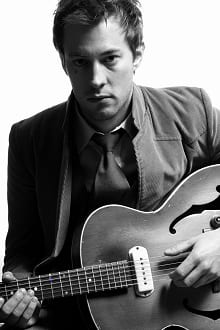 Matthew Barber is an acclaimed singer-songwriter hailing from Toronto. A fixture on the Canadian music scene over the last five years, Barber has released three records and an e.p. and toured extensively across Canada and abroad, making inroads into Europe, Australia and now the United States.
His sound is largely influenced by the tradition of folk-rock and country singer-songwriters like Bob Dylan, Neil Young, Tom Petty, Hank Williams, Leonard Cohen and Bruce Springsteen, but also by years of immersion in contemporary indie-rock as a college radio d.j.
The one constant in Barber's songwriting is his knack for a memorable hook (perhaps owing to his enduring love of the Beatles), and in this way he has carved out a unique sound that often defies categorization.
For more visit:
www.matthewbarber.com