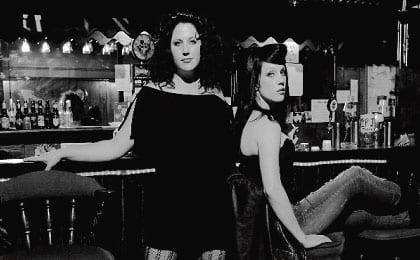 The Ginn sisters, Tiffany & Brit, are coming to town, so mothers hide your sons! These gals will steal their hearts and leave everyone wanting more.
Based out of Austin, Texas, The Fabulous Ginn Sisters' rough & ready sound stole Fred Eaglesmith's attention, so he took them to his studio in Port Dover, Ontario, to record their 2010 album, You Can't Take A Bad Girl Home.
Self-described as "a smoky, drunken stumble through a broken-heart junkyard", the music is laced with buoyant harmonies that ramble around their folksy Americana sound, weaving between pop, rock & country melodies.  Having already carved out a place for themselves in the South with their sweet singing, this new offering lurches them toward an eclectic path that's infused with some good ol' rock & roll.
For more visit: