Sponsored by The Stella Rose B & B ( Festival Contributor)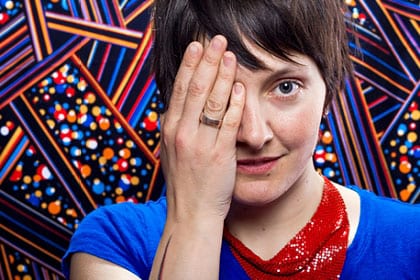 Tanya Davis is a unique singer-songwriter who fuses poetry, storytelling and music together in a refreshing marriage of language and sound. Based in Halifax, Tanya has won multiple award nominations for her spoken word poetry set to music including the 2009 ECMA Female Recording of the Year and is a 2 time winner in the CBC National Poetry Face-off as well as the 2008 Mountain Stage NewSong contest.
Tanya's short videopoem How to Be Alone has been featured at The Vancouver Film Fest, The Worldwide Short Film Festival and the VideoPoetry Festival (Berlin) and has received 1.8 million views on Youtube. Tanya's third album, Clocks and Hearts Keep Going, released in November 2010, features unconventional arrangements, poignant lyrics and catchy expressive melodies.
[youtube]http://www.youtube.com/watch?v=k7X7sZzSXYs[/youtube]
Tanya collaborated with Jenn Grant, Don Brownrigg and Caledonia and was recently named the Mayor's Poet Laureate for Halifax, Nova Scotia.
For more visit: tanyadavis.ca