Sponsored by MacDonald Chisholm Trask Insurance (Festival Contributor)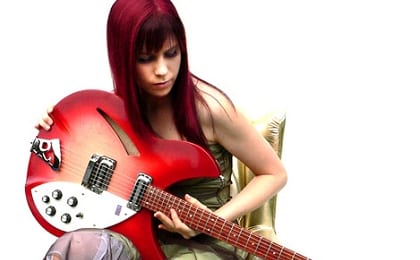 At the age of 21, Ariana is a lyricist who demonstrates wisdom and insight well beyond her years. Born and raised in Hamilton, Ontario, singer/songwriter Ariana Gillis has been touring extensively for the last 3 years playing at major festivals, clubs, and coffee houses and sharing the stage with the likes of Kathleen Edwards, Ron Sexsmith, Sarah Sleen, David Francey and Kevin Briet.
Ariana has captured the hearts and imaginations of Canadians far and wide with her songs about "soul defining experiences", and her unique performing chops. Her debut CD, To Make It Make Sense, showcases her fascinating and evolving talent.
Ariana has been awarded a number of Niagara Music Awards, including Album of the Year and Top Female Vocalist in 2010. As well, she has been recognized as the Young Performer of the Year at the 2009 Canadian Folk Awards and was nominated for three Hamilton Music Awards in 2009. We welcome this young talent to the 2011 Deep Roots Music Festival.
For more visit: www.arianagillis.com