Sponsored by Roselawn Lodging (Festival Builder)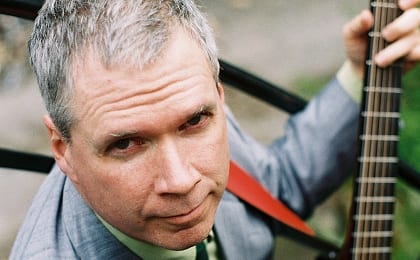 Born in Indiana, Michael Jerome Browne is the son of English professors whose love of music and poetry inspired them to take their nine year old son to the great jazz, blues and folk clubs in their adopted home of Montreal. Now Michael tours all over the world, sharing his unique musical voice that spans the spectrum of genres from old-time country to electric blues, and influenced by the greats that he observed as a child, including the likes of Big Bill Broonzy and David Byrne.
Skilled in guitar, banjo, fiddle, harmonica, mandolin, and vocals, Michael gives being a multi-instrumentalist a new meaning. Maple Blues Magazine describes Michael's music as, "a veritable feast… he can perform in any roots style, putting them all together simply requires good songs. He has them here."
Michael possesses a prolific list of awards and nominations, including Solo Artist of the Year at the 2008 Canadian Folk Music Awards, and JUNO nominations for all three of his recent releases. We are very proud to have Michael Jerome Browne with us at this year's Deep Roots Music Festival.
For more visit: www.michaeljeromebrowne.com