Sponsored by Acadia University (Community Partner)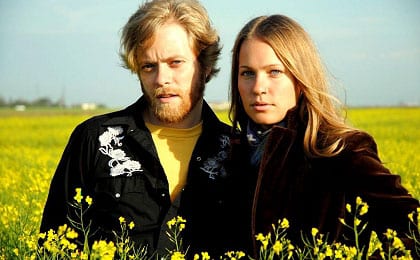 Twilight Hotel, a duo comprised of singer/songwriters David Quanbury and Brandy Zdan, offers us with songs that akin to an old saddle; soft, sun-baked and just a little bit dark around the edges. The prairie landscapes of their Winnipeg homeland resonate in the roots of their songs.
Their third & latest album, When Wolves Go Blind, is a result of a musical journey they've taken, moving them from Winnipeg to Austin, Texas (their home for the past couple of years), and on to Nashville & L.A. for recording purposes. Haunting harmonies over bluesy backgrounds, with a bit of Tex-Mex overtones, Twilight Hotel brings a mystical mélange of musicality to their performances.
Quanbury's jazz-blues guitar musings are harmoniously accompanied by Zdan's marvellous accordion, and their vocal dynamics are the proverbial icing on the cake. Custom made for Deep Roots fans, David & Brandy will enchant you, take you deeper, and leave you wanting more.
[youtube]http://www.youtube.com/watch?v=qPhaXdgwpBc[/youtube]
For more visit:
twilighthotel.ca
www.myspace.com/twilighthotel
Videos: www.youtube.com/user/TwilightHotelMusic