Sponsored by the Town of Wolfville (Community Partner)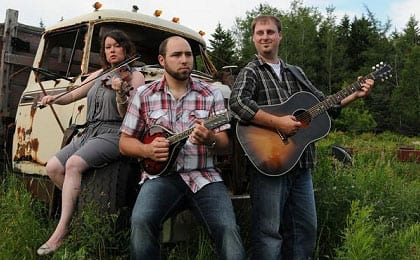 Unisson came to life in 2008 to play for passing tourists wanting to hear local music in Clare, Nova Scotia. Members of the group have been performing in the Acadian Shore's Musique de la Baie program (a series of "kitchen parties" held at participating restaurants) since its inception in 2001, as well as on numerous festival stages.
Last summer, Unisson recorded its first full length self-titled album, which demonstrates a diversity of styles including original Acadian songs, powerful Cajun ballads, Irish jigs, and traditional East Coast toe-tapping fiddle.
Germaine Comeau states, "Unisson is like a well-aged spiced wine with bouquets of jig, traditional, cajun, down-east and bluegrass rhythms and served with the best Acadian comfort food".
Unisson is one of the only non-Cajun groups ever to be invited to play the Festivals Acadiens et Créole in Louisiana, and now Deep Roots feels fortunate to have them in the Annapolis Valley for the Festival weekend!
For more visit: www.myspace.com/groupeunisson