Sponsored by NSLC (Festival Partner)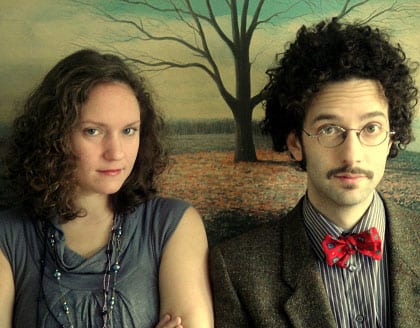 Der Heisser – Yiddish for "the Hot One" – performs Jewish klezmer music, with that unmistakable Eastern European sound of Romania, Hungary, Russia, and traveling Gypsies. The newly formed band was founded by two of Halifax's "hot ones"- violinist Gina Burgess and double bassist Adam Fine – and features drummer Ken Shorley and clarinetist Dave Christensen.
Deep Roots invites Der Heisser to the Festival stage for the first time, and can't wait to take in their unique brand of Eastern euro-jazz!