Sponsored by Kingstec (Friend of the Festival)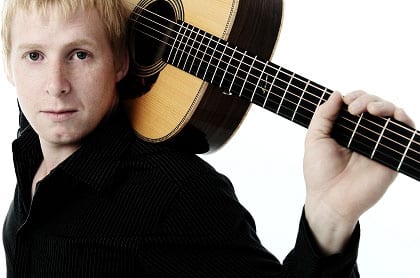 Ryan's versatility and passion for excellence allowed him to make a very successful living writing, performing, and producing music in Eastern Canada. His songs have been recorded in the styles of bluegrass, country, jazz, and R&B. He has composed instrumental scores for film, as well as jingles for commercial radio, and has been awarded "Songwriter of the Year" for four consecutive years (2005-2009) by the Eastern Canadian Bluegrass Awards.
Roberts' songs have been recorded by Rose Cousins, Kevin Davison, The Spinney Brothers, True Blue, Justin Carbone, the Jeanette Williams Band, and The Novelty Salesman, among other contemporaries.
Having spent some time in Nashville, Tennessee writing and recording material for his sophomore solo album, and performing with the bluegrass band Special Consensus, Ryan Roberts has recently returned to the East Coast and Deep Roots couldn't be happier!
For more visit: ryanrobertsmusic.ca
Photo credit: Sabrina Thurlow