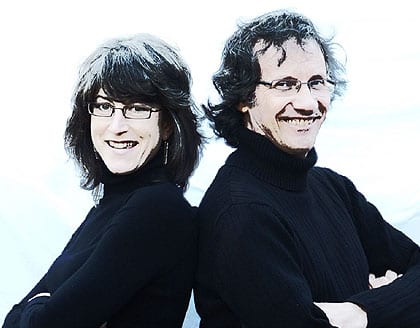 This engaging acoustic duo, Robbie Smith and Kathleen Glauser, has developed a beautiful balance between singing songs with depth and lyrical imagery, and performing them with a sense of humour and rich harmonies. They are both from the Shelburne, NS, area and have been a musical duo since 2008.
Robbie is an extremely talented songwriter; his inspired lyrics capture the essence of life lived by and on the sea, and, as one audience member noted, "Rob's superb guitar skills stopped us dead in our tracks." Kath's clear engaging voice and vocal harmonies help to breathe life into those lyrics…she's a natural with a great sense of harmony and timing.
Their repertoire of originals and familiar favorites never fail to please and they don't just sing, they entertain. They love to interact with their listeners and they'll sing their hearts out for you.
For more visit: www.namingthetwins.com