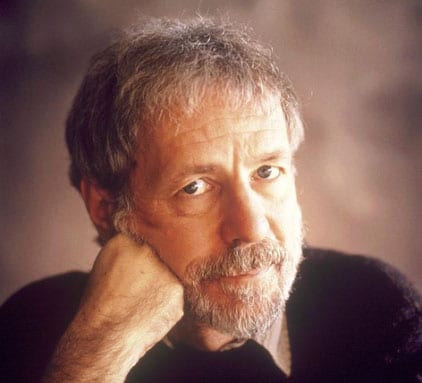 "Have you talked to Jesse Winchester? You can't talk about the best songwriters and not include him." – Bob Dylan
A crowd-pleasing jukebox could be stocked with the songs Jesse Winchester has written and recorded in the last four decades, including the better-known versions of his songs that have become hits and album staples for artists ranging from Joan Baez to Elvis Costello to Jimmy Buffett. His skill in capturing vivid small town vignettes, heartfelt love and love-lost situations, and goodtime celebrations has yielded a litany of well-known songs. His 2007 Lifetime Achievement Award from the American Society of Composers, Artists and Publishers (ASCAP) is just one measure of the music world's esteem.
Listen to any of the songs Jesse Winchester has written and you'll hear most of the elements of what's become known as "Americana" – detailed, empathetic stories of everyday people set to music, incorporating folk, country, bluegrass, blues and gospel instrumentation. The strength, sincerity and humour of Winchester's songs combine the laidback gentility of his Memphis upbringing with the perspective and longing of his long-time Canadian exile.
As a draft resister, Winchester's career was affected by his inability to tour in the US but during his years in Canada, he firmly established his song writing and recording reputation with critical acclaim and popularity amongst other recording artists. Jesse's "Rhumba Girl" was a pop hit for Nicolette Larson, "Well-a-Wiggy" reached the R&B charts in a version by the Weather Girls, and Michael Martin Murphey had a Top 10 country single with "I'm Gonna Miss You, Girl." (Jesse eventually recorded that song himself on his most recent 2009 Love Filling Station CD). Reba McIntyre and Wynonna Judd regularly recorded his songs. And Jesse had his own Top 40 hit with "Say What" in 1981.
In 2002, Jesse repatriated to Virginia with his new wife. Although he has maintained an active touring schedule during most of his career, in 2009, after a nine-year absence, he returned to the recording studio to cut his tenth and most recent album, Love Filling Station.
We are thrilled to be talking about Jesse Winchester coming to share his song-writing and singing talents during our 10th Anniversary festival. Jesse will perform at the King's Theatre, Annapolis Royal, as one of this year's kick-off events Thursday, September 26th, and then he will be on main stage Saturday night.
For more visit
http://jessewinchester.com/