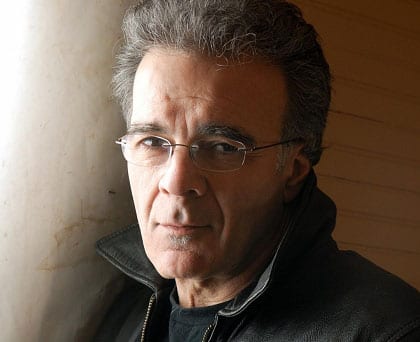 Ray Bonneville will be on Main Stage Saturday night!
Ray Bonneville is a roaming blues poet. Canadian born but a man of the road, he is inspired by that road and the many places he has called home as well as the many unique and interesting people he has met throughout his travels. His songs are like short stories, evoking true-to-life characters that stumble their way through a rough and tumble world of violence, hope and despair. Heavily influenced by the natural world, he finds himself splitting his time these days between Montreal, Quebec; Austin, Texas; and Cotter, Arkansas, where he likes to write songs and fly-fish the White River.
Ray's gritty storytelling and deep-grooving blues style, crafts honed over the last 30 years, have won him much critical acclaim, including a Juno award and a couple more nominations. He has toured the world, sharing the bill with such blues legends as B.B. King, Muddy Waters, J.J. Cale and Robert Cray and in 2007, he wowed the music industry with his bring-down-the-house performances at the South By Southwest and Folk Alliance Conferences.
A world-class guitarist, harmonica player and hard-hitting songwriter, Ray has received rave reviews from blues, jazz and roots critics alike and can count among his fans such artists as Chris Smither and Ray Wylie Hubbard. He has a loyal, enthusiastic fan base wherever he goes.
His smooth music style can be described as Cajun-Jazz-Blues with a folk-root touch, reminiscent of Dylan. In the streets and clubs of New Orleans, Bonneville soaked up the prevalent take-your-time attitude that runs through the music played there. "There's something about the heat and humidity that makes people slow down," he says. "New Orleans is where I learned to take my time, to allow space between the notes so the songs could truly groove." That groove is at the core of Ray Bonneville's sound.
Deep Roots Music Festival is very excited to have Ray Bonneville join us in celebration of our 10th Anniversary. Main Stage on Saturday night and then the Saturday night Blues at the Barn … no doubt, going to be a show to be remembered and talked about for years to come.
For more visit:
http://raybonneville.com/