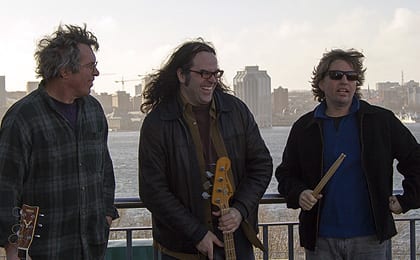 Up Dog, a three-piece band based in the Annapolis Valley, came together in 2012 and consists of Jack McDonald (vocals & guitar), Alex Porter (drums), and Kory Bayer (bass).
Up Dog play Americana, roots, folk, country, blues, jazz originals, and Jack McDonald's original music, including songs from his two solo CDs, Domestic Acoustic and The Blues Was Settlin' In. Up Dog's self titled debut album, recorded at Sound Market Recording Studios, Wolfville, Nova Scotia, is being released this summer (2013).
Deep Roots look forward to welcoming Up Dog to our festival.
Find Up Dog on Facebook:
facebook.com/UpDogWolfville