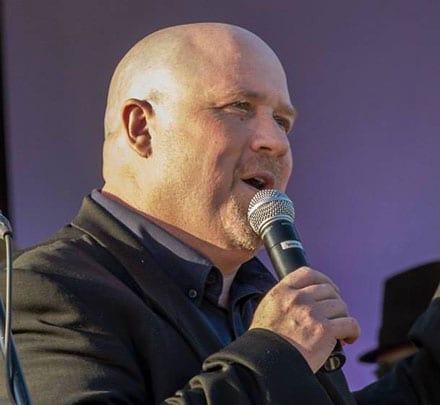 Darrin Harvey is a veteran broadcaster with over twenty years experience in both radio and TV. His radio career has been largely in the Annapolis Valley with the exception of his role as a producer/researcher on the syndicated blues show, The Blues Own. He is the mid-day host on 89.3 K-Rock and also is the host of East Coast Music Unplugged on Eastlink TV. East Coast Music Unplugged is Darrin's second series with Eastlink and his third role as TV host including his duties on The Fight Network series, Wrestling Reality. Season two of East Coast Music Unplugged starts in October.

Darrin's first love is music and specifically live music. He frequents live music shows and festivals of all genres in and around Nova Scotia and across the country. In his spare time, Darrin studies guitar at The Bernie Zinck Music Studio, is the lead singer & harmonica player for The No Name Blues Band, and makes up nicknames for the members of (and performs with) Bluesmobile, the Annapolis Valley's premier 15-Piece dance band.
Darrin will host our Deep Roots Finale Concert on Sunday.