Sat 4pm at Market
Sponsored by: Friends of the Festival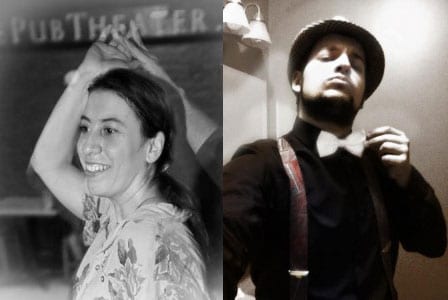 This group is dedicated to expanding the swing dance scene in Halifax. Two of their instructors, Jesse Litven and Mark Pavlovski, will be at the Market on Saturday afternoon to help you learn how to swing!

Jessie has been swing dancing all over the world. Her experience is obvious when you see her effortless musicality. Mark taught swing for the Dalhousie Swing Dance Society, and now runs his own weekly blues dance at The Nook on Gottingen. His strong lead and creative style make his dance card fill up quickly, and when he and Jessie get together, they're the couple everyone wants to stop and watch.