Fri 1pm at Tent; Fri 7pm at FT; Sat 12:30pm at Whittle; Sat 10:30pm at Old O
Sponsored by: Country Stoves & Sunrooms Ltd.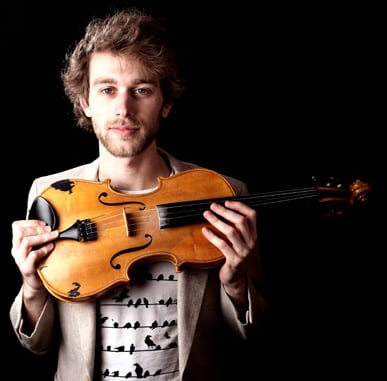 Jaron Freeman-Fox, violinist/composer, redefines what the violin can do while he dances the fine line between the beautiful and the ridiculous, fusing his roots of fiddling with his study of Indian classical music and jazz.
And he does all this on the 5-string violins of his late mentor, fiddle pioneer Oliver Schroer, who he apprenticed with from the age of 14. Jaron has produced or played on over 40 albums and toured the world many times over. In 2013, his fiery band, Jaron Freeman-Fox & The Opposite of Everything, released their new album to enthusiastic reviews and 3 Canadian Fold Music Awards.
This eclectic musician is definitely one to catch at this year's Deep Roots Music Festival.
Jaron Freeman-Fox & The Oppositve of Everything – Eyeballs to the Walrus | Live in Bellwoods 61
For more visit: theoppositeofeverything.com