Fri 1pm at Tent; Fri 10:30pm at Paddy's; Sat 10am at Whittle; Sat 11:45am at Market; Sat 3:30pm at Whittle; Sun 10am at FT
Sponsored by: Friends of the Festival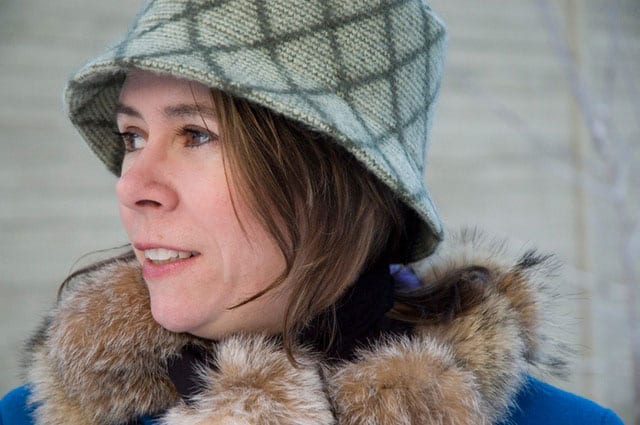 Playing guitar and claw hammer banjo, Barlow creates rich and unexpected settings for her fables of lost children, allegories for love and loss, and examinations of the natural world and the otherworldly.

Barlow is an enduring presence in the Canadian indie-folk scene. She's recorded six albums of her own work, and has many collaborations on the go at all times. Current bands include Blue Hibou, a bilingual, multi-instrumentalist trio; and Spring Breakup, a duo she started with Mathias Kom of The Burning Hell. She was one of the founding members of Annie Lou, an old-time string band. She's a two-time Juno nominee – for her second CD, Gingerbread, and Annie Lou's 2010 self-titled release. Barlow has been touring and recording for a decade and a half and has collaborated with many Canadian greats, including Veda Hille, Kim Beggs, Great Aunt Ida, Tim Vesely (Rheostatics), Old Man Luedecke, Christine Fellows, Raghu Lokanathan, and Catherine MacLellan.
Having recently left her long-time Yukon home, relocating to Nova Scotia, Barlow finds herself back where she came from. With twin babies in the house, she has been on hiatus from the touring circuit, but she's writing new songs at a rapid rate and currently planning recordings and shows in her new home and beyond.
For more visit: www.kimbarlow.ca