Sat Noon at Tent (Parade); Sat 2:30pm at Market; Sat 10:30pm at Old O
Sponsored by: Aaron Allen Web & Media Design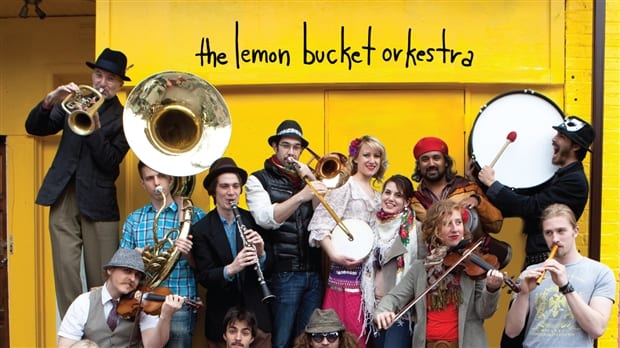 This balkan-klezmer-gypsy-party-punk-super-band, a fifteen-piece wave of sound, started as a quartet of buskers in Toronto in 2010.
LBO performances are more than just musical concerts: they are eruptions of wild joy, a celebration of tradition and culture expressed with explosive punk spirit … adventurously multicultural. In 2013, their debut full-length album "Lume Lume" was nominated for 4 Canadian Folk Music Awards. And Deep Roots audiences are in for an experience of their very own this year when LBO hit the stage.
Lemon Bucket Orkestra Promo Video 2014

For more visit: www.lemonbucket.com