Sat 10am at Market; Sat 12:15pm at Tent; Sat 3:30pm at Whittle
Sponsored by: Friends of the Festival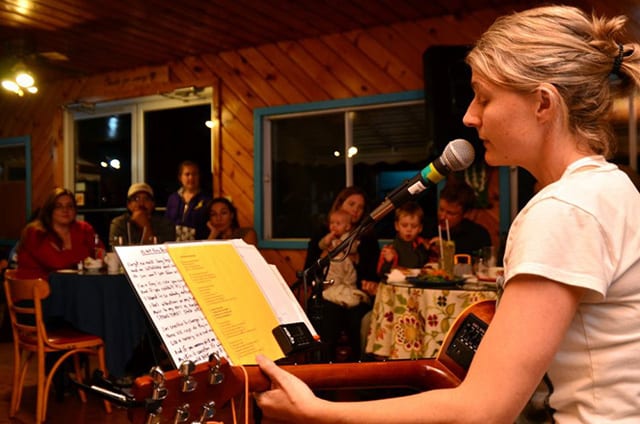 Ashley Moffat is no rookie to Canada's music scene. A native to southwestern Ontario, she did the circuit there for a while but was incredibly drawn to the music scene in Halifax and in 2000, decided to make it home.
She has recorded six albums and her signature clear voice sings for children and adults alike. She's made music with several local musicians … including Joel Plaskett (he also co-produced one of her albums), Benn Ross, Gabe Minnikin, and Old Man Luedecke to name just a few.
She founded the Halifamous Wilderbeats and for that, paired up with singer-songwriter Joyce Saunders to write, record and release a couple of children's nature albums. She had to let that band go because of the demands of her full-time work at Kejimkujik Park.
A decade after her last recording and a year after her father's sudden passing, Ashley Moffat is back with a sparkly new album "Wild About Nature" (2012). Little Miss Moffat re-emerges onto the music scene with a renewed commitment to just do what she loves: write, record, and play music. Deep Roots is delighted that she will be sharing her unique and natural talents with us.
For more visit: littlemissmoffatmusic.com