Sat 1pm (3:30pm) at Fest Club; Sat 2pm at Whittle; Sat 10:30pm at Paddy's
Sponsored by: Friends of the Festival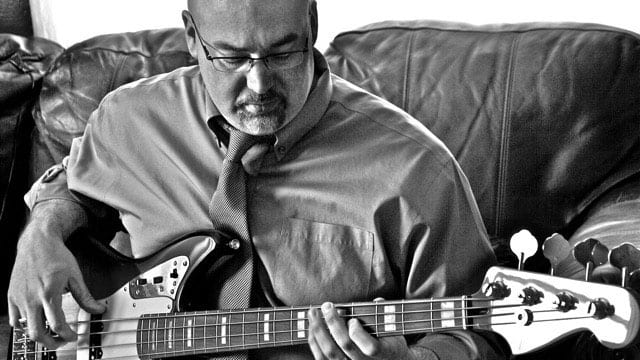 A big man, with a bigger voice, Mark Bezanson studied Jazz at St. Francis Xavier University, Antigonish, NS, and since then, he has played in many bands all over the valley. Mark is a very respected valley musician.

In October 2013, Mark released his first CD, "Half Lies Half Truths." All original material, the songs range in a style of blues and soul, with a touch of pop, rock and jazz.
Mark fronts an exciting trio, The Idle Threats, which play a mix of originals, R&B and Soul. He's also currently holding down the bass chair for The Caleb Miles Band. Deep Roots is pleased to be bringing Mark to our stage this year and we're sure audiences will be too!
For more visit: www.markbezanson.com