Sat 7pm at FT; Sun 10am at FT
Sponsored by: Just Us Coffee Roasters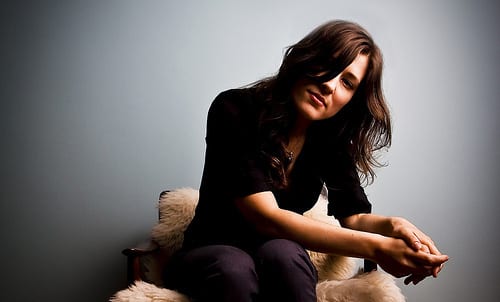 Ruth Moody is a two-time Juno Award winning singer-songwriter from Winnipeg, Manitoba. She is also a founding member of the internationally renowned trio The Wailin' Jennys and former lead singer of the Canadian Roots band Scruj MacDuhk.
Although best known for her work as part of The Wailin' Jennys, Ruth is an artist of exceptional depth and grace in her own right. Although gifted with ethereal vocals, and impressive multi-instrumentalism, she has become known first and foremost as a singer-songwriter, "divine" being one of the words describing her compositions.
Her lyrics are intimate, timeless and honest. She has released two albums – The Garden (2010) and These Wilder Things (2013) … both to rave reviews and the first one garnering a few significant nominations and awards. Moody will be an outstanding addition to the Deep Roots stage.
The Ruth Moody Band – Dancing in the Dark (Official)
For more visit: www.ruthmoody.com