Sat 2:30pm at FT; Sat 10:30pm at Paddy's; Sun 1pm at FT
Sponsored by: Roselawn Lodging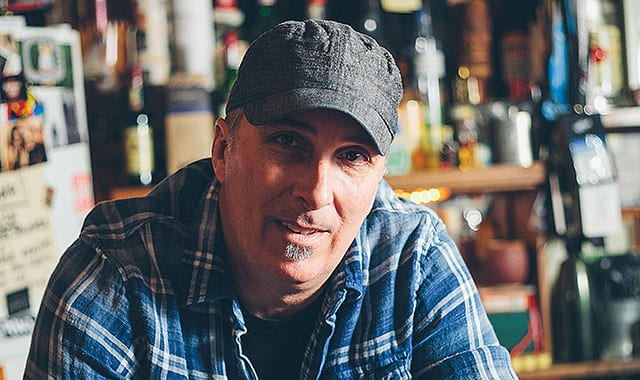 Thom Swift's earnest baritone voice and distinctive original music, with a strong foundation in Americana roots and blues, has brought him to soft seat venues and festivals across Canada, Europe and the United States. Over the past two-plus decades, this New Brunswick-born, Nova Scotia based, singer-songwriter, has enjoyed a career in music that has brought him a multitude of acclaim and awards.
As a solo artist, Thom has four recordings to his credit, including 2007's Into The Dirt, 2010's Blue Sky Day, the 2011 children's recording titled, The Wood Buffalo Youth Song Project and his most recent, The Fortunate Few. He currently performs solo and with his band, the El Caminos. Prior to his solo career, Thom played with multi award-winning folk-jazz-blues trio, Hot Toddy for 12 years.
Thom's songs are full of honesty and integrity, and his performances are all about connecting and engaging with his listeners. He writes and sings about life's celebrations and disappointments and the commonality of our human experience. We are delighted that Thom will be performing this year at Deep Roots.
For more visit: thomswift.com