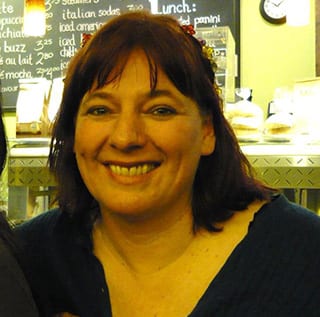 Donna Holmes has worked as a professional clown at Upper Clements Park but her first love is music. Donna sings jazz with the Annapolis Big Band and original folk music at the open mic she hosts every Tuesday night at TAN Café in Wolfville.

Donna also writes and sings musical theatre. This singer songwriter is one of the performers featured on a new Christmas CD, being produced by Kimberly Matheson, another valley musician, which includes original songs by Kimberly, Andy & Ariana, and The Hupman Brothers.
Although Donna presently pays the bills with administrative contract work, she always finds time to pursue her musical passions.