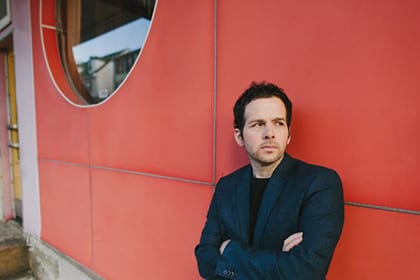 Ian Janes, singer, songwriter and guitarist with an old soul, draws from years of experience across all genres of popular music. His songs have depth and relevance, performed with effortless musicality.

Janes' debut recording, "Occasional Crush," released in the fall of 1998, brought almost immediate critical praise. Maclean's magazine named him one of 100 Canadians to watch. His second offering, "As It Seems," was named Record of the Year in September 2002 by The Music Industry Association of Nova Scotia (MIANS) and in 2010, with "Piece of Mine, Ian released another collection of impeccably crafted songs with "Piece of Mine."
Janes has been the recipient of a number of nominations over the years, as well as being a subject in the 2001 documentary, Soul Searching for the Blues (Conquistador/Redstar Films), and a musical presence in both Thom Fitzgerald's internationally acclaimed film, The Event, and in the Anchor Bay Entertainment 2012 picture, Hiding.
Janes' will bring his rich, seasoned voice, distinctive guitar playing and beautiful lyrics to Deep Roots Music Festival this year … another performance you won't want to miss.
For more visit: ianjanes.com