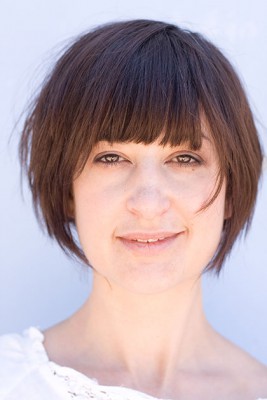 Kristin Andreassen (Uncle Earl, Sometymes Why) is known for smart lyrics and emotive singing that's both "inventive" (The New Yorker) and deeply rooted in American traditional music. Before releasing her new album, Gondolier, Kristin toured the world as a clogger, fiddler, guitarist and singer, sharing the stage and recording studio with such maverick talents as John Paul Jones, Aoife O'Donovan, Dirk Powell, Mark Schatz, Lucius, Son Lux and Jeffrey Lewis.

Her hit single "Crayola Doesn't Make a Color for Your Eyes" earned her a featured spot on NPR's A Prairie Home Companion and has been covered by dozens of diverse artists ranging from Tyne Daly to more than one high school marching band.
Kristin is thrilled to return to Nova Scotia, where she once spent two years studying community economic development while being gradually seduced by fiddle music and the beat of step dancing feet. Nova Scotians know a good fiddler when they hear one, so Kristin is bringing Stephanie Coleman, a prize-winning old time fiddler who brings her rhythmic traditional bowing style to Kristin's quirkily "sublime" original songs (The Boston Globe).
Visit: www.kristinandreassen.com