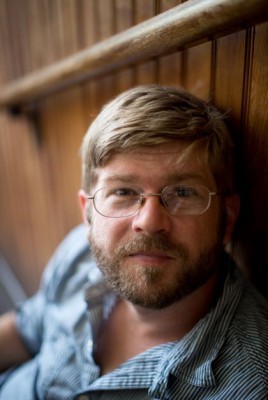 Old Man Luedecke, an award-winning roots singer-songwriter, now based here in Chester, NS, continues to hone his cunning lyrical flair, tenderly pushing the boundaries of his storytelling with his unique mix of folk, bluegrass and pop hooks. Luedecke's strong penchant for language results in narrative-driven folk songs that are playful, coy and soul warming.
Luedecke has toured the globe, won multiple Juno Awards and is father to twin girls. This journey of accomplishments has brought him home to a confidence in himself and his art, and his most recent album, Tender is the Night, is testament to this. Recorded live in Nashville, this is Luedecke's fifth album.
"These are songs of reassurance, the only way I can reassure myself is writing uniquely and successfully as possible," says Luedecke. "Pop songs are all about how things are going to be okay, music should make you feel good. "The way I can make you feel good is saying the decisions that you make that aren't popular, or going with the mainstream, are going to work out."
Deep Roots is delighted that Luedecke will bring his reassuring, winning style to our Music Festival this year.
Visit: oldmanluedecke.ca