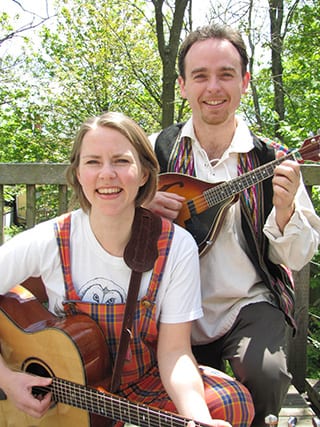 The Wilderbeats perform original songs about nature for the young and young-at-heart. Halifax songwriters Joyce Saunders and Shannon Lynch and percussionist Glenn Fraser created the group in 2001 and since then, The Wilderbeats have been inspiring children of all ages with high-energy performances that are not only a pile of fun, but also educational.

Songs and story transport audiences to magical places where fascination and connection with the natural world can occur. Interactive songs energize the body, clever lyrics expand the mind, and beautiful harmonies lift the spirit. The Wilderbeats are great entertainers, but they also encourage listeners to be creative and curious, to explore the outdoors, and to care for the earth.
The Wilderbeats have performed across Canada in hundreds of venues and produced two albums, each earning nominations for "Children's Recording of the Year" at both the East Coast Music Awards and Nova Scotia Music Week.
Deep Roots audiences will be transported and uplifted. Don't miss the opportunity.
For more visit: www.wilderbeats.com