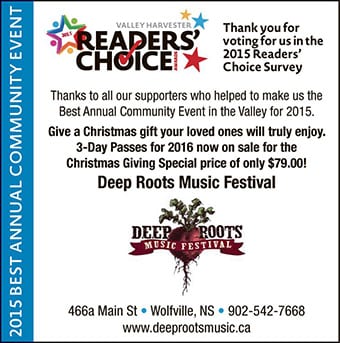 All those who voted to make this award happen can't be wrong!
Deep Roots Music Festival…2015 best annual community event.
If you love live music and all the vibes that are part of that kind of event, you can't go wrong by wanting to share that gift of music…especially when it is part of a well established, 12 years and counting, festival. Check out last year's festival line up or dig even deeper into the archives and you know the 2016 Deep Roots Music Festival is going to be good. Lots of behind the scenes work going on right now to make sure of that!
Go directly to Ticketpro now and buy your passes…