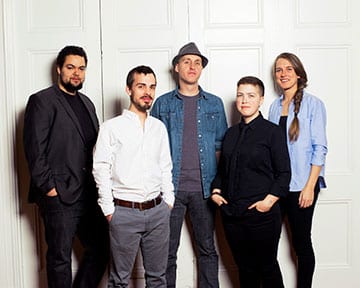 Paul Aarntzen, one of Hillsburn's three singers and the songwriting force behind the project, remembers clearly the first time the group got together in the spring of 2014: "We crammed four people and half a dozen instruments into my two-door hatchback, drove down to Hillsburn —the village on the Bay of Fundy where I used to live — and spent three straight days playing together."
After two or three such sessions, Aarntzen sold his house and moved to Halifax to work on the band full time.
2015 saw them finish in the national top ten in  CBC's Searchlight competition, an annual hunt for the best unsigned talent in Canada, which led to relationships with Halifax-based independent record label GroundSwell Music and with producer Jon Landry. Recorded over a two-week period in August 2015, In The Battle Years represents Hillsburn's formal introduction as a band.
For more visit: www.hillsburn.com