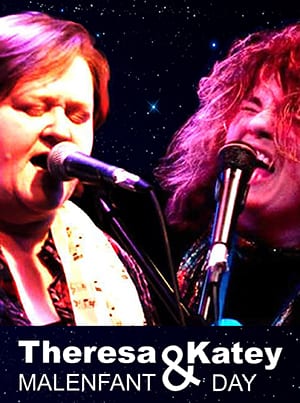 Hailing from Dieppe, NB, Theresa Malenfant grew up surrounded by a musically-talented family. She made her singing debut at the age of fourteen and was soon on stage, dueting with the great Dutch Mason.  After many years of success, both in her native Canada and during a five year stint living and performing in Europe, Malenfant has a number of critically acclaimed albums to her credit and 30 years of performing under her belt. The vocal powerhouse in the tradition of Janis Joplin and Etta James has amassed an incredible career, one that has shown no signs of slowing down.
Katey Day is an accomplished musician, playing guitar, mandolin, bass, drums, and harmonica. Regardless of what she picks up, the results are always spellbinding. Katey's songwriting skills are also well established, crafting  works of ironic humour and heartfelt emotion that never fail to strike home with her audience.
Drawing on influences from all musical genres, Katey has the unique ability to take any song and make it her own, putting an indelible stamp on all who come within earshot of her rich, powerful voice. She truly is a powerhouse performer.
For more visit: www.facebook.com/theresa.malenfant