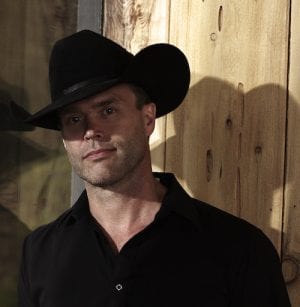 With a music career  spanning three decades, generating 9 studio albums and garnering multiple CCMA, Juno and industry awards, Corb Lund is a force to be reckoned with and Deep Roots Music Cooperative is thrilled to be bringing him to the Festival Theatre, Wolfville, on Sunday, April 30th.  

This project has been made possible [in part] by the Government of Canada (Ce projet a été rendu possible [en partie] grâce au gouvernement du Canada) as part of the 2017 Canada 150 Performance Series.
BUY TICKETS online at  Ticketpro or at any Ticketpro outlet
His seventh album, "Cabin Fever" (2012) debuted at #1 on the Billboard Canadian Charts.  Three of his albums have been certified GOLD, while his latest release, "Things That Can't be Undone" (2015), cemented his status as one of the top country storytellers, and placed him on Rolling Stone's "10 New Country Artists You Need to Know." The record received rave reviews from all parts of the globe: 
"Finds Lund flirting in fresh sonic waters, while still keeping his sardonic mix of eerie lyrics and deceptively joyful vamps well intact." – Rolling Stone Country
"The album is a high mark of a long career." – NPR  
"Melodically engaging and narratively compelling, Things That Can't Be Undone furthers the case for Corb Lund as one of the best contemporary country songwriters." – Popmatters
This native Albertan has no plans of slowing down any time soon.  Aside from the many summer festival appearances planned for his band, Corb will embark on his first SOLO tour in his home country – April 30th  to May 20th – covering most of the Maritimes and Newfoundland & Labrador.  This tour follows on the heels of successful USA shows in New York, Washington, LA and San Francisco among others in late 2016.  
For more, go to either corblund.com or his Facebook page