Sponsored by: Evangeline Inn and Motel Inc.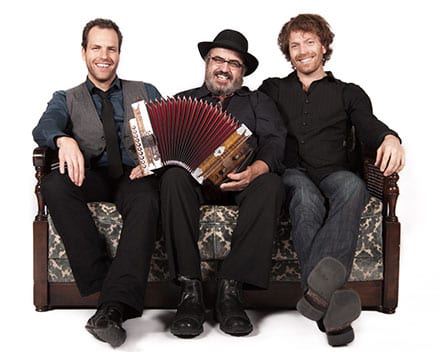 Yves Lambert was a founding member of La Bottine Souriante and figures among the most influential players of Quebec trad. Yves Lambert's charisma and talent, coupled with Tommy Gauthier and Olivier Rondeau's virtuosity and passion, the nuances of their arrangements and their distinct harmony make this trio a one-of-a-kind musical experience. With their own brand of energy, multicultural ambiance and colourful sounds there's really nothing quite like the Yves Lambert Trio.
Deep Roots Music Festival is excited to bring this trio to our stages.
For more visit: