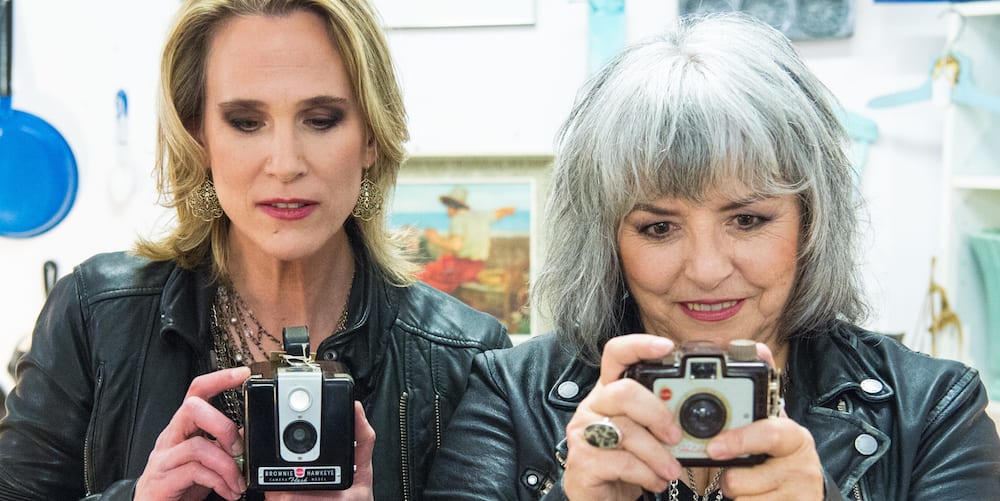 The LYNNeS are Juno award winning songwriter Lynn Miles and award-winning songwriter Lynne Hanson. The two Canadian heartbreak poets are multi-instrumentalists (piano, acoustic, electric guitar, mandolin), fusing tight vocal harmonies with hauntingly gritty lyrics.  Individually they have toured North America and Europe, and on May 18th, they come together for what promises to be a great show at the Al Whittle Theatre, Wolfville.
Their debut album Heartbreak Song For The Radio was released on February 2, 2018. Each song on the album is a co-write, producing a truly collaborative effort, drawing on the strengths two Lynn(e), to create a sum greater than two individual parts. 
Tickets now available at Ticketpro online or at any of their outlets
In advance: $20.00 plus HST & service fees, or take your chances at the door: $23.00 plus HST & service fees
Doors open at 7:30, Show starts at 8pm. 

Lynn Miles is one of Canada's most accomplished singer/songwriters, with fourteen albums to her credit, the winner of four Canadian Folk Music awards (including 2011 English Songwriter of the Year), and a 2003 Juno award for Roots and Traditional Solo Album of the Year. Her song "Black Flowers" appeared on Claire Lynch's Grammy nominated album "North By South." "Lynn Miles makes being forlorn feel like a state of grace" – John Pareles, NY Times 
Lynne Hanson has been playing her brand of "porch music with a little red dirt" for the past 10 years, has released 6 albums, won the Colleen Peterson Award for songwriting, and been nominated for a Canadian Folk Music Award. "Lynne seems headed for that record territory inhabited by seasoned songwriters such as Nancy Griffith, Mary Chapin Carpenter, Mary Gauthier and Lucinda Williams" – Barry Hammond, Penguin Eggs