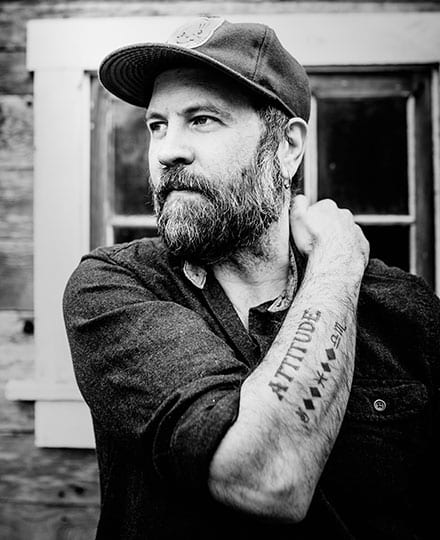 Friday Evening Main Stage, Sept. 28th, 7pm, Festival Theatre
In 2017, Dennis Ellsworth needed to make a new album. And it was an emergency. So, who better to call for assistance than Joel Plaskett, leader of The Emergency, to participate? The result is Ellsworth's fifth solo LP, Things Change, a brilliant convergence of his irresistible power pop songwriting chops with Plaskett and co.'s trademark vintage guitar-driven sound.
In the past, Prince Edward Island native Ellsworth has never hesitated to seek out the right people for specific projects. It's led him to build an impressive body of work in conjunction with producer David Barbe (Drive-By Truckers, Sugar), along with Can Rock heroes such as Josh Finlayson (Skydiggers, Gord Downie), Hugh Christopher Brown, and Tim Bovaconti (Ron Sexsmith). However, teaming up with Plaskett at Joel's New Scotland Yard studio in Dartmouth, Nova Scotia became a totally immersive experience for Ellsworth that opened up many new creative possibilities.
After two decades of making music in various incarnations, Ellsworth chalks up what he's accomplished on Things Change in large part to simply being older and wiser. "For years I wrote dark, smooth, romantic alt-country-ish type songs," he says. "I don't know how I ever got there but I stuck with it for a while. I love those records, but I knew it was time I switched things up just to keep myself interested."
Things indeed change, most often when we least expect them to. But sometimes when we know change is necessary, it can force us to finally go places we've long put off. Dennis Ellsworth has reached a place he's always meant to be with Things Change, and thankfully he's welcomed the rest of us to join him there.
For more visit: