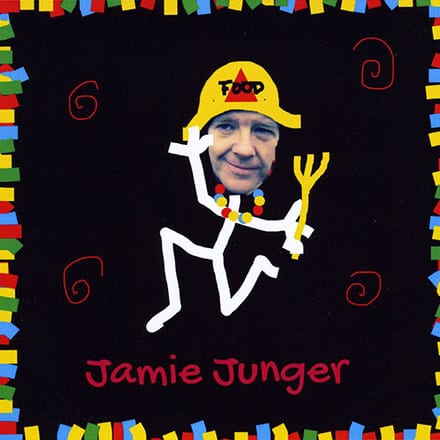 Fishin' For Pickles
In 2005, Jamie became a father for the first time and began sharing his love of music with his daughter Sadie. Together they played with ideas and sounds and before long they were making music. Play time, silly ideas, and lots of love and laughter soon led to Fishin' for Pickles, a collection of songs that will make you want to dance and/or sing along. (Nominated for 2 East Coast Music Awards).
This presentation of Fishin' for Pickles is original, whimsical and upbeat. A show for children that is fun, interactive and educational. It's not important if the pitch is off or the key is not just right, it's about having fun and enjoying music.
Join Jamie Junger as he brings these songs to life and let your imagination go… you might be amazed by how much fun you can have and still learn something!
Jamie Junger has been touring Fishin' For Pickles since 2011 at birthday parties, schools and libraries. And Deep Roots Music Festival will be on that tour this year. A great treat for all!
For more visit: