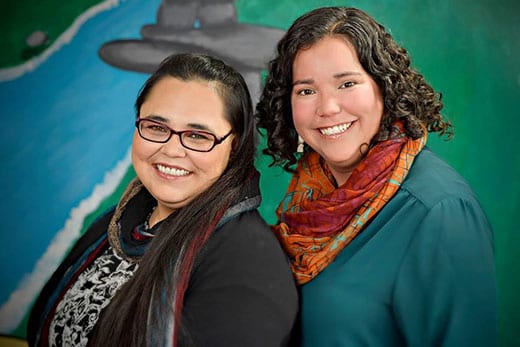 Sunday Afternoon Main Stage, Sept. 30th, 1pm, Festival Theatre
There is a legend among the Inuit about the halo that appears around the sun. Known in some parts as siqiniup qilauta—roughly translated, "the sun's drum", it is a good sign; a symbol of good luck.
Siqiniup Qilauta is also name of our musical group. Located in Ottawa, we have travelled nationally and internationally demonstrating traditional and contemporary Inuit throat singing, drum dancing, and games—as well as providing interactive workshops on the history of the Inuit, and their current realities. We believe strongly in the strength and resiliency of a cultural people that moved from igloo to iPod in such a short time.
We enjoy sharing our culture and the many questions and interests that people have surrounding Canada's northern people. Sharing the beauty and the strength of this dynamic culture, we hope to create a better world, full of understanding, for our children—and for all Inuit children.
For more visit:
blog.adventurecanada.com/author/heidi-langille-and-lynda-brown/
There are approximately 56,000 Inuit living in Canada in four distinct areas, as well as in urban centres such as Ottawa. Led by Inuit Tapiriit Kanatami, the National organization representing Inuit in Canada, each area—Inuvialuit, Nunavut, Nunavik, and Nunatsiavut—shares common cultural practices, but celebrates different histories. For instance, in Nunatsiavut in northern Labrador, the Moravian missionaries have been present since the eighteenth century—but in Nunavut, ongoing contact with government representatives didn't really start to happen until the 1950s. Inuit is the Inuktitut word meaning "the people". One person is an Inuk, two people are Inuuk, and three or more are Inuit—pronounced ee-new-eet. You may have heard the term 'Eskimo'—commonly used until recently. Eskimo is a northern Cree word meaning "eaters of raw meat"—and while there is some truth to the name, Inuit much prefer to be called Inuit!