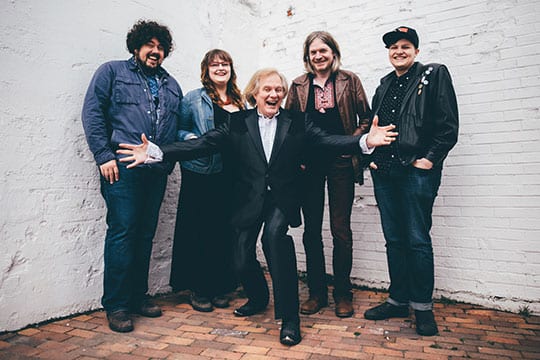 Friday Evening Main Stage, Sept. 28th, 7pm, Festival Theatre
Friday Night Late Night Dance Party, 10:30pm, Wolfville Farmers' Market
The Kubasonics are arguably Newfoundland's finest Ukrainian band. Winners of three 2017 MusicNL Awards (Group of the Year, Folk/Roots Artist of the Year, The Overcast Fan's Choice Entertainer of the Year), their trademark sound combines top-flight musicianship spiced with quirky humour, a dizzying array of exotic traditional instruments, and an eclectic high-energy stage show. They have appeared in 9 of Canada's provinces and territories. In March 2017 they performed and recorded in Trinidad as one of only 6 acts selected from the Atlantic provinces for the Club One New Releases program. In summer 2017 they completed a three-week tour of Eastern Europe, with concerts in Ukraine, Poland, Slovakia and Romania.
The Kubasonics' newest CD "Kubfunland" takes listeners on a wild ride through a variety of musical styles and textures. The repertoire draws on a wealth of Ukrainian traditional material ranging from centuries old chants, ritual dance melodies, songs of love and troubled relationships, toe-tapping party music, and even a set of Newfoundland dance tunes. All are given a refreshingly new interpretation in the Kubasonics' arrangements. "Kubfunland" was selected to the short list for the 2017 Borealis Music Award.
The Kubasonics have been featured on national Radio and TV broadcasts, including a television documentary based on their original song "Giants of the Prairies." Their original song "Billy Mosienko" was played during the opening of Hockey Night in Canada, while other songs are included on a variety of compilations, most notably the song "Polka from Lviv" on Alberta: Wild Roses and Northern Lights on the Smithsonian Folkways label.
2018 will see the Kubasonics tour to various parts of Canada. Among their stops will be performances at the East Coast Music Awards (Halifax, NS) and a number of other summer music festivals. Deep Roots Music Festival is one of those and our audiences will not be disappointed!!
For more visit: