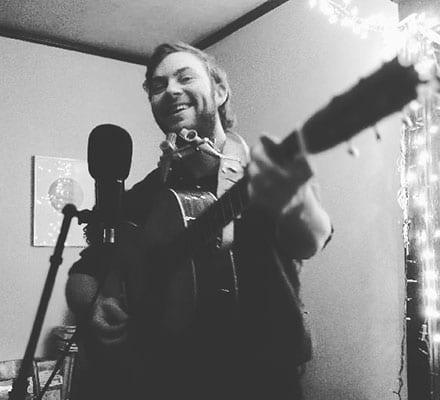 Saturday Night Late Night Dance Party, Sept. 29th, 10:30pm, Wolfville Farmers' Market
With roots spread across the country, Zakary Miller's songs reflect on a deeply Canadian identity. Both self loathing and loving, he's crafted a sound he calls 'Canadiana Swing'. Influences such as Stompin' Tom, Bob Wills, Hank Williams and Rex Griffin shine through in his songwriting and sound, keeping a tradition of old time music alive while integrating his own introspective, silly outlook on life. Country, jazz and jugband music all intersect in a Zakary Miller set.
His band of handpicked, always talented musicians is a rotating cast of people he feels can translate the silliness that he believes should be an important part of Old Time Music. Currently working on his third and fourth albums simultaneously produced and recorded in the Annapolis Valley; while playing everywhere he can, you're sure to hear Zakary Miller yodelling in a town near you.
Don't miss the Zakary Miller experience at this year's Deep Roots Music Festival.
For more visit: