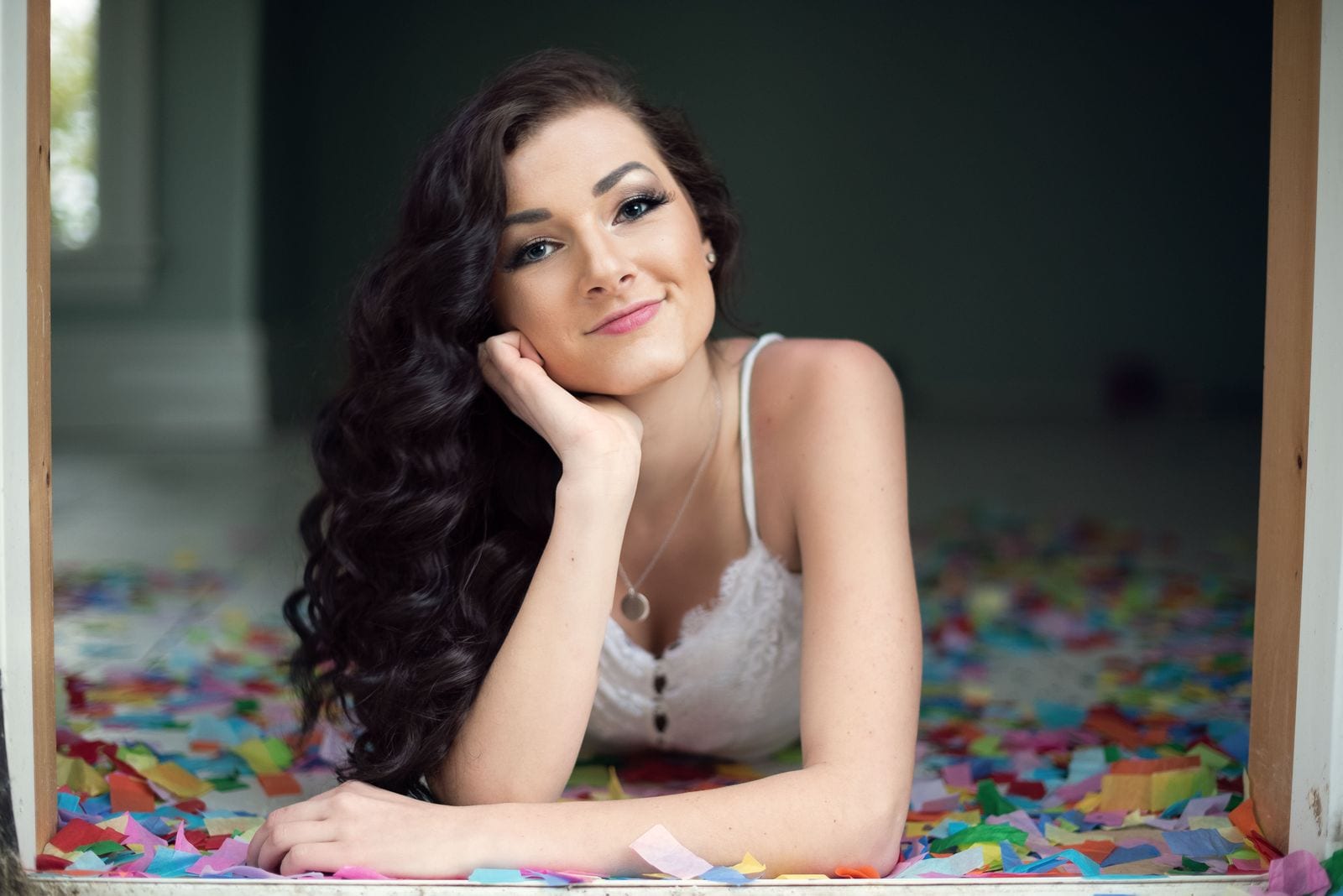 Elsie Morden is a 23-year-old country singer, songwriter, and motivational speaker. She has performed in the Diamonds in the Rough Showcase at Canadian Country Music Week, East Coast Music Unplugged with Eastlink TV, Canaan Mountain Music Festival, and she was chosen to participate in the 2019 SOCAN Song House at the East Coast Music Association Awards in Charlottetown, PE. The Music Nova Scotia Country Recording of the Year Award Nominee's self-titled debut full-length album was co-produced and written solely by Elsie. The album reached #28 on iTunes and has over 500,000 streams on Spotify.
Elsie Morden is set to present a special, exclusive show just for the Deep Roots Artist in the Schools program. Elsie will focus specifically on music and mental health. She will share her story, talk about what it's like being in the music industry, play some songs, and answer questions from students in a live interview format. After the presentation, Elsie will meet and talk with the students.
Elsie Morden is the founder and CEO of registered Canadian charity No Time for That Anti-Bullying Society. She has visited over 600 schools across Canada speaking about bullying prevention, mental health awareness, and youth empowerment. In recognition of her effective presentation, Elsie has received Honourary Rotarian status and has won the CAMH 150 Leading Canadians for Mental Health Difference Makers Award, Shaw's 50 Outstanding Canadians Award, the Mental Health Foundation of Nova Scotia's Outstanding Individual Award, and the YMCA-YWCA Young Woman of Distinction Award. Elsie Morden hopes to continue to help and inspire as many people as possible with her message of empathy and empowerment.
"You need to, you have to, find that thing or the things in your life that make you happy – the positive, what you love to do, and focus on that. Follow your dreams and surround yourself with people who are going to support your dreams, people who care about you, and accept you for who you are. Don't let people or things bring you down because it is not worth it!"
"I realized that I have the strength inside of me to get through absolutely anything, and so do you! Never give up."
"Any time that somebody tries to bring me down, tells me that I can't do something, or is rude or mean to me in any way… I don't listen to them, I don't let them bother me – because I have NO TIME FOR THAT!"
"We are all going to have some really bad days, but we also going to have some really good days, and those good days are the days worth fighting for."
"Music is so powerful and it has the amazing ability to heal. I think that's definitely why I turned to music and songwriting. I love the way that you can tell a story through songs and express your thoughts, feelings, and emotions so that it's relatable to the listener. Music saved my life and I hope that my music can do the same for others."
"We can't change negative people or events, but we can totally change the way we are affected by them."
– Elsie Morden