We are ready to go with our second live streaming Deep Roots COVID Concert:  Caleb Miles, and Morning Dove & Laughing Bear (Rose Meuse and Nathan Waterman) will take the online stage Saturday June 13th.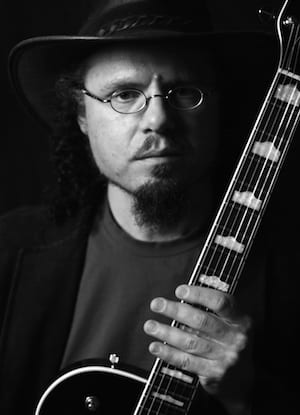 Caleb Miles moved to the Annapolis Valley in 2005 and has established himself on the local scene as a formidable guitarist, singer, songwriter, multi-instrumentalist, and producer. In terms of genre, Caleb is hard to pin down, and he's aiming to keep it that way.
His stylistic diversity is displayed on four self-produced CDs (Brickyard Road, Memory Well, and Strange Weather, Dividing Lines), blending blues, folk, country, roots-rock and pop. Caleb has performed throughout The Maritimes as lead guitarist for The Hupman Brothers Band, (2010 ECMA for Best Blues Album, 2011 Music Nova Scotia Award for Blues Album Of The Year), he's been featured on CBC's Atlantic Airwaves, has opened for Harry Manx, Ron Hynes, Tom Swift, Corb Lund, Stephen Fearing, Erin Costello, Steve Marriner. He's produced cds for local artists Mark Bezanson, Dayliner, James Stevenson, and Theresa Porter.
Originally from Albuquerque, New Mexico, Caleb cut his musical teeth playing lead guitar in original rock'n'roll bands throughout the '80s and early '90s. In 2005, Caleb finally settled in Nova Scotia, expecting rural solitude and an early retirement from the stage.  Instead, he found a rich, rocking community of musicians and fans with whom to share his talents.
A fine singer, crafty songwriter, and incendiary guitarist who brings a lifetime of stage work and dedication to his passion wherever he goes, Caleb "runs the gamut of musical styles and moods, covering with tasteful wit the themes of death, lust, and the apocalypse… "his songs creep up on you in the best way, clear and classic while at the same time cerebral and poetic."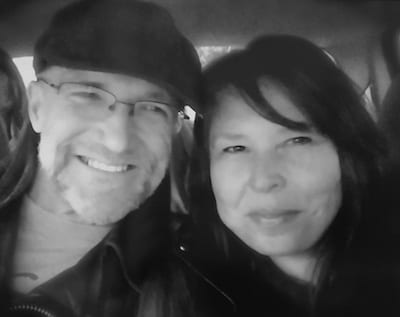 Morning Dove & Laughing Bear will be the other half of our second online concert. 
Native flute player, Rose Meuse, and her bass, guitar and mandolin playing husband, Nathan Waterman, have appeared on various Deep Roots stages as half of the group Windsong.  
Rose is from Bear River First Nation and loves how the flute can be a tool for deeper healing. Nathan grew up in Bear River and loves music and recording.  He has played in many bands in New York.  Together, they play in many different types of venues, including spiritual retreats and community events.
We are pleased to welcome Rose and Nathan "Morning Dove & Laughing Bear" to our second Deep Roots COVID Concert of 2020.
Check this link for a taste of their music: Walk Strong
*******************
As will be the case with every concert, we'll have a sing-along and we want your voices raised together in song. Caleb will lead us in a very appropriate song for these times,Lean on Me (Bill Withers).  Record yourself singing the song and upload your video directly to our Sing-a-Long Dropbox, or send them to by this Thursday, June 11th.
An ongoing part of our online COVID series is developing an interactive map so please do let us who you are and where you are.  Say hi!! Send your videos, either by uploading via our Here I Am Dropbox or send via with Here I Am in the subject line.