Another Deep Roots COVID Concert coming up!  As a reminder, these online concerts are happening Saturdays, every two weeks,  and this one will feature two duos –  John Ebata and Tracey Clements and then, Fisher Akao and Mark Riley.   "Black Lives Matter" will be a focus in this week's concert.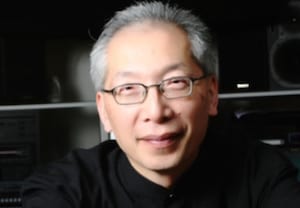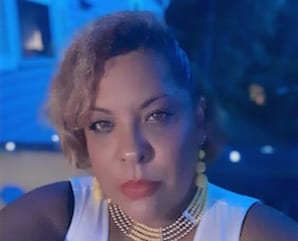 John Ebata's talents are Versatile with a capital V. He is respected in all the extended categories of musician, songwriter, producer, musical director, arranger and recording engineer, equally versatile in all musical styles from jazz to world folk songs to rock and R&B. He has become the first choice accompanist of many great singer songwriters and acclaimed to be of the very top Canadian piano-keyboardists and continues to work with artists from all parts of the world.
Recording engineer for Juno nominated Jazz albums, Black Music composer's award for song of the year and performed and recorded with the likes of Buffy St. Marie, Morris Albert, Oscar Peterson, Jack Lenz, Waleed Abdulhamid, Smith & Dragoman, Siobhan Duffy, Dinzel Sinclair, Nabil & Karim, Eric Dozier, JB Eckl, KC Porter, Red Grammar.
Always looking to develop new thoughts and creations, he has collaborated with visual artist Lorraine Pritchard in creating musical songs based on her paintings on his solo CD "Au Diapason" and her artwork is on the cover of his solo CD "The Master's Travels." Recent concerts with his Afrikan Jazz Ensemble performed world jazz featuring African dancer 'Saba' and contemporary dancer "Andrea Nann."
He continues to record and perform as the ultimately versatile player of any musical genre playing instruments from grand piano to synthesizer technology to Iphone and Ipad, he is equally at ease from the acoustic to the electric music world. A new 288 custom made round shaped keyboard called the PianoArc inspired a series a circular rhythm paintings by artist Lorraine Pritchard provided the sheet music inspirations for his new album, PianoArc Scores.
Tracey Clements is a popular blues and soul singer from Nova Scotia. She is known for her stunning live performances often backed by The Hupman Brothers Band.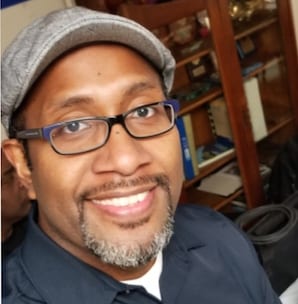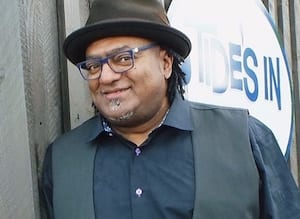 Fisher Akao is a multi-instrumentalist and vocalist. He loves music and is in his happy place, creating or making live music. He has been in various bands and currently plays for the Mark Riley Project and Shoulder to Shoulder, taking on keyboarding duties. On Sundays, he usually is at NMBC mostly on the drums and vocals. A soccer enthusiast he usually can be seen on the soccer pitch coaching one of his children's soccer teams. During the week he is known as Mr. Akao at New Minas Elementary School, teaching in his class and you guessed it, incorporating music into his teaching.
Mark Riley has been a professional musician for several years and is also a multi-instrumentalist and Vocalist. Mark`s true passions are Soul, Jazz and Gospel music Mark is originally from Lake Loon Nova Scotia, a small community located just outside of Dartmouth. Mark started singing gospel music at an early age with the Baptist Church Choir in Cherrybrook NS. Mark moved to Toronto to pursue his music endeavors of recording and performing. This included credits for a film soundtrack, 1-CD, performed on 2 Compilation CD`s.
Mark now resides just outside of Wolfville, Nova Scotia. He is a former Tenor and Soloist of the Nova Scotia Mass Choir, Cherrybrook Mass Choir and the Nova Gospel Ensemble. Mark also performs with the Mark Riley Project, PM Blues, The Praise Messengers, Shoulder to Shoulder and The High Tide Shuffle Jazz Crew. Mark also has a CD that is soon to be released.
*************************************************************