Deep Roots COVID Concert #8 features Sarah Pound and Mark Bezanson, both well known and loved musicians in the valley (Nova Scotia) … and beyond!  If you missed the live steaming, go to Deep Roots Music Youtube channel for this concert … and so much more!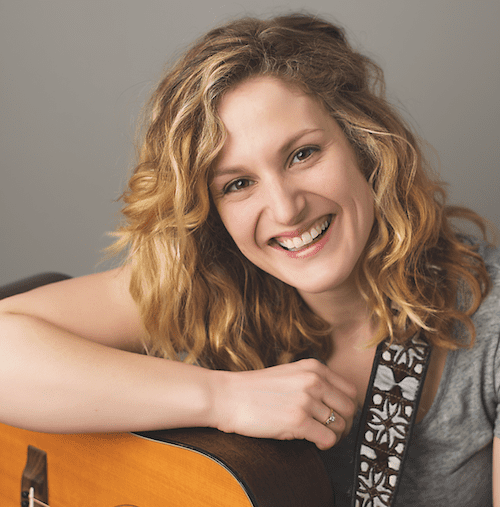 Sarah Pound is a singer-songwriter from the Annapolis Valley, Nova Scotia. Her main instruments are piano, guitar and trumpet, but she is most passionate about singing. She began writing poetry as a young girl, songs as a teenager and now has dozens of originals to her name. Sarah's style is eclectic and is described as soul-folk with touches of jazz, blues, pop, country and bluegrass.
Sarah's strength as an individual, and as a songwriter, largely stems from overcoming challenges in her youth, including full recovery from voice threatening vocal nodules at age 18. Sarah always knew that she wanted to sing and was patient as her voice came back, sounding and feeling different than before; she relearned how to sing and surgery gifted her back notes that she never could sing prior.
Sarah decided to challenge herself to four years of classical vocal training at the university level, while pursuing a degree in music therapy. She dreamt of helping others find their own voices and she felt that this training would also help her to do so herself. Her schooling not only conditioned her voice and prepared her to become a music therapist; she also immersed herself artistically in studying choral singing, world drumming, composition, ear training, jazz trumpet and poetry.
Her recording career started when she produced her first folk album, It's About Time (2009), an intimate, acoustic album of original material. Her second album, Capacity (2015), took time to come into fruition and is a livelier, more in depth production of her songs. The third album that she recently collaborated on is called This Place (2016), and her song Home Grown is track two of this songwriter compilation.
When she is not performing, Sarah can be found practicing music therapy as the owner of Silver Lining Music Therapy, and singing with Bluesmobile, a 15 piece blues, funk, rock, soul, and R&B dance band. Besides music, her other lifelines are her husband and daughters, the outdoors, yoga, paddling, snowboarding, travelling, baking and enjoying good food with friends and family.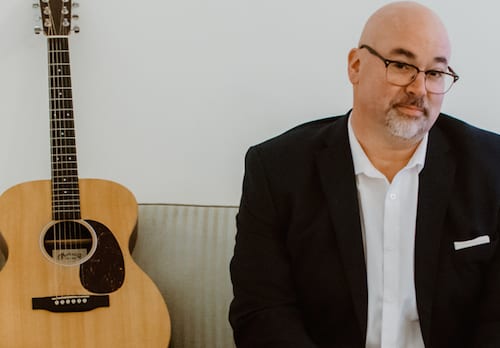 Mark Bezanson … It's really all about the blues, the constant that has run through the Mark's music journey. While not a classic blues man at first blush, it is undeniable that blues and soul music runs deep in Mark's singing, bass playing and songwriting. Mark's music is a mix of styles, combining elements of Sting, John Mayer, and Keb Mo.
Mark Bezanson's first CD of original material, "Half Lies Half Truths," produced by Caleb Miles, was released in October 2013. The album features a collection of 12 songs, stories tied into the classic themes of love, relationships, and a bond with the elements.
"You should get the Mark Bezanson CD… It's one of those records that really does offer something for everyone.. It's a record you need to hear. You'll thank me later. "    Darrin Harvey, 89.3 K-Rock
"Mark Bezanson's CD, "Half Lies Half Truths"…catchy pop riffs deliver biting political exposés, funk rock tunes contain painful psychological narratives, and jazz sections interrupt rock ballads on the emotional vagaries of love. The result? Exhilarating, beautiful…"           The Grapevine, Wolfville N.S.
Currently finishing pre-production on his as yet untitled sophomore album, Mark remains true to his themes of love and the elements, but this time, shooting for a stripped-down roots-based pop feel to the production.
Currently living in the beautiful Annapolis Valley, Nova Scotia, and a graduate of the St. Francis Xavier University Jazz Program, Mark is a respected public-school music teacher, and sought-after bassist, guitarist, and singer, playing with many local and touring artists. As a bassist singer, he is a member of Jokers Right, the Valley's best Classic Rock band. He also fronts his own rock, blues and soul band "The Mark Bezanson Trio (MB3)." You can also catch him playing solo shows at pubs and venues up and down the valley and on the South Shore. Expect a big man with a big voice and a joyful relaxed style.
The Sing-Along is Nova Scotia Strong with Sarah Pound and John Ebata
Please sing or play along, record yourself on video, and send the video to  (email any questions you may have) OR upload to our Dropbox
The cut-off date for submissions is Thursday, September 3 (5:00PM) and the multi-screen performance will be shown at the Deep Roots COVID Concert on September 5th,  3:00pm ADT
If you care to make a contribution to help us in our effort to present local musicians, you can donate to our COVID Concerts PayPal account.
Thank you – enjoy the show!