Hope you have been enjoying our online concerts!  Another one coming up … our 9th online concert … and yes, it's another one you don't want to miss.   Ryan Roberts, as well as Mika Francis & Rachel Whitney with Cristian Quirivan will take the online stage.  As always, if you miss the live steaming, you can go to our Deep Roots Music Videos Youtube channel anytime, but we hope to see you at the live steaming September 19th.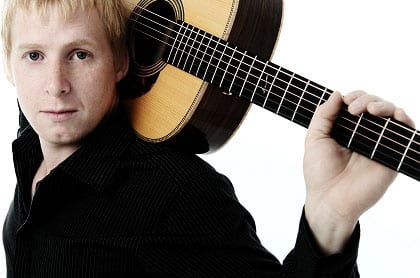 Ryan Robert's versatility and passion for excellence has allowed him to make a very successful living writing, performing, and producing music in Eastern Canada. His songs have been recorded in the styles of bluegrass, country, jazz, and R&B. He has composed instrumental scores for film, as well as jingles for commercial radio, and has been awarded "Songwriter of the Year" for four consecutive years (2005-2009) by the Eastern Canadian Bluegrass Awards.
Roberts' songs have been recorded by Rose Cousins, Kevin Davison, The Spinney Brothers, True Blue, Justin Carbone, the Jeanette Williams Band, and The Novelty Salesman, among other contemporaries.
https://www.facebook.com/ryan.roberts.353803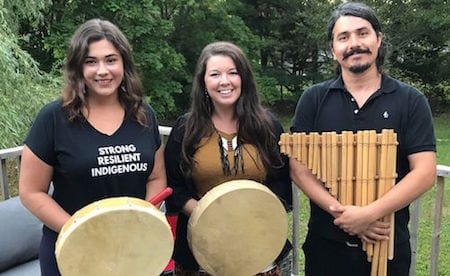 Mika Francis is from Acadia First Nation, and Rachel Whitney is from Gesgapegiag First Nation. Though they grew up miles apart, they were eventually brought together in 2017 at NSCC over their shared love of learning and sharing their Mi'kmaw culture.
Together, they now drum with the Melgita't Women, an all women hand-drum group that has performed on numerous stages, including Deep Roots Music Festival, and opening for JUNO award winners Jim Cuddy and William Prince. Through collaboration, teamwork and passion, they continue to work hard to bring awareness to Indigenous rights through drumming, as well as sharing stories and teachings.
They are joined for this performance by Cristian Quirivan.
https://www.facebook.com/mika.francis.1
https://www.facebook.com/rachel.whitney.23
https://www.facebook.com/cristian.quirivan
The Sing-Along is Take Me Home, Country Roads 

with 

Ryan Roberts
Please sing or play along, record yourself on video, and send the video to  (email any questions you may have) OR upload to our Dropbox
The cut-off date for submissions is Thursday, September 17th (5:00PM) and the multi-screen performance will be shown at the Deep Roots COVID Concert on September 19th,  3:00pm ADT
If you care to make a contribution to help us in our effort to present local musicians, you can donate to our COVID Concerts PayPal account.
Thank you – enjoy the show!