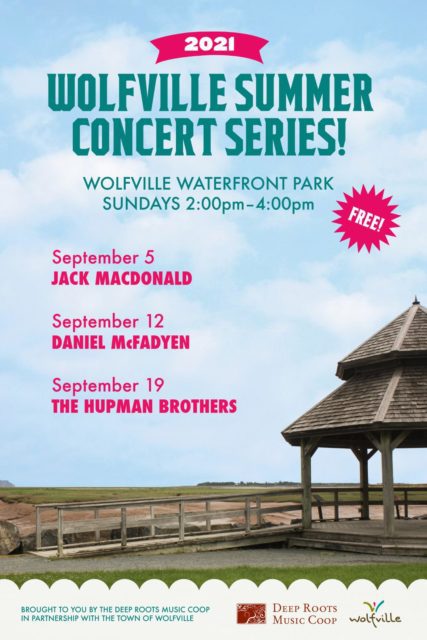 The Wolfville Summer Concert Series, a partnership between Deep Roots and the Town of Wolfville, runs throughout the summer, each Sunday afternoon from 2:00 to 4:00 in the Waterfront Park in Wolfville.
There will be a roped off area in front of the gazebo that will only allow 150 people in for the first concert, and 250 for the rest – as per COVID restrictions.
The concerts are presented free of charge.