Valley Arts Award 2023
The Deep Roots Music Cooperative is happy to announce Michael Bawtree is the 2023 Valley Arts Award recipient. The Valley Arts Award stands in recognition of a person who has made a significant long-term contribution to the arts in Nova Scotia's Annapolis Valley.
Writer, director, and professor, Michael Bawtree, has spent a lifetime investing personally and professionally in diverse projects that build community through the arts.
 
Born in Australia, Michael was brought up in England and educated at Radley College. After two years of National Service in Cyprus, he read English Language and Literature at Oxford, leaving with a BA in 1961 (MA 1963) and firmly establishing his lifelong passion for the arts. Michael sees the arts as a means to exploring the human condition and humanity's impact on the planet, and he brings the classics to modern audiences to demonstrate their timelessness and to show common experiences across culture.

Michael emigrated to Canada in 1962. He worked many seasons at the Stratford Shakespeare Festival in Ontario and was named Associate Director in 1973. He was founder and Artistic Director of the Banff Music Theatre Studio in the 1980s, and professor and Director of Drama at Acadia from 1990 to 2003, where he taught acting, theatre history and criticism, and directed many student productions.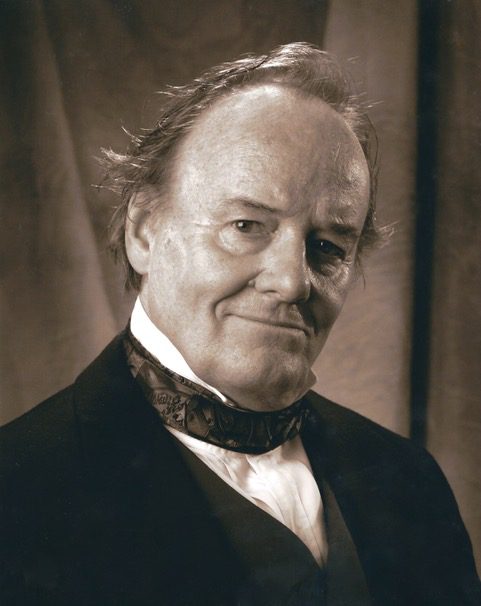 In 2003, he launched the Joseph Howe Initiative to celebrate the 200th birthday of Joseph Howe. Michael performed as Howe on several occasions and wrote a young adult novel, Joe Howe to the Rescue, to introduce Howe to a younger generation. In 2008, he regularly appeared as Joseph Howe for Democracy250, a government initiative to celebrate the birth of Canadian democracy in Nova Scotia in 1758.

Michael founded numerous theatre and musical projects and companies across Canada, but he is probably best remembered in Nova Scotia as the Founding Artistic Director and Executive Director of the Atlantic Theatre Festival from 1994 to 1998. He oversaw an old disused ice rink in Wolfville transformed into what many called 'Stratford East.' This initiative provided a showcase and training ground for many Atlantic Canadian theatre artists and practitioners, and it is estimated to have brought in as much as $2 million annually in economic spin-offs to the local area. In 2017, Acadia University named the Festival Theatre stage the 'Michael Bawtree and Colin Bernhardt Stage', in honour of Michael and his long-time Acadia colleague Colin Bernhardt.

Michael has toured in Nova Scotia and the UK with readings of A Christmas Carol and Three Men in a Boat, and in the UK with his one-man show, The Pegasus Bridge Show (book published 2022). He has also published two volumes of memoirs: As Far As I Remember, Coming of Age in Post-War England. A Memoir: Vol. 1 in 2015 and The Best Fooling, Adventures in Canadian Theatre. A Memoir: Vol. 2, in 2017. He is currently treasurer, fundraiser, and past president of the Wolfville branch of the Royal Canadian Legion and resides in Wolfville.

Michael received the Queen's Jubilee Medal for service to the community and the Lisa Stirling Award for Children's Literature among other numerous accolades. Deep Roots is honoured that this list of accolades now includes The Valley Arts Award.

The Valley Arts Award was first presented in 2004 to Jack Sheriff, founder of Theatre Arts Festival International and the Kipawo Showboat Company. Other recipients of the Valley Arts Award include:

– 2022 – Roger Taylor
– 2021 – Maureen MacLean
– 2020 – Fred & Nancy Chipman
– 2019 – Francois Cote
– 2018 – Marlene Jackson
– 2017 – Ken Shorley
– 2016 – Keith Ross
– 2015 – Hughie McDonell
– 2014 – Darrin Harvey
– 2013 – Barbara Hansen
– 2012 – Brian Johnston
– 2011 – Marilyn Manzer
– 2010 – Chris O'Neill
– 2009 – John Kavanagh
– 2008 – Jim Morrow
– 2007 – Jack MacDonald
– 2006 – Chet Brown
– 2005 – Lee Lewis
– 2004 – Jack Sheriff
The presentation will take place on Sunday, September 24 at the Festival Theatre in Wolfville, during the Finale of Deep Roots Music Festival.

Check here for more details about the 2023 Deep Roots Music Festival, and the full festival schedule.
Tickets are available on-line and at any TicketPro outlet.